"

Sorrow and solitude, these are the precious things. And the only words that are worth remembering." - Townes Van Zandt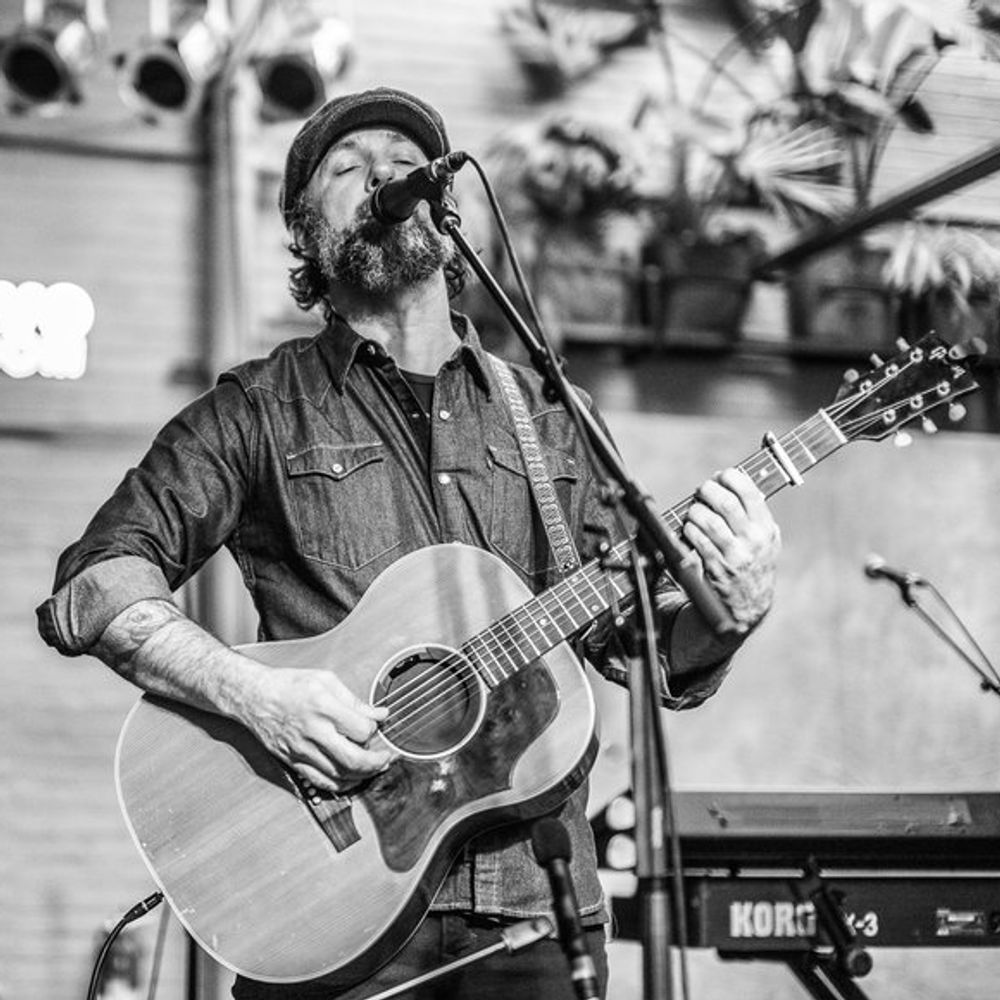 BIO
"Daniel Rey" is the solo Americana side-project of singer/songwriter Dejan Kralj (day-on kraal), who has spent more than three decades as the bass guitarist and one of the primary songwriters for Milwaukee's reclusive alternative-rock band, The Gufs.  The former Atlantic Recording/EMI Publishing Artist and 2012 Wisconsin Area Music Industry Hall of Fame Inductee is a life-time resident of of the Midwest, Rey (the Spanish translation of Kralj) and divides his time between his current home in Chicago, his musical "hometown" of Milwaukee and a small farm in Southeastern Indiana, which has been the source of his alt-folk/alt-country musings over the last twenty five years. Daniel Rey has been performing throughout the Midwest since 2018 and released his debut LP "Living Low" on Milwaukee's Red Submarine Records in March 2020.  He is currently at work recording his follow-up LP "Too Busy Dying" for release later this year.
Music
0:00/3:57

0:00/3:32

0:00/2:24

0:00/3:13
Previous events
Daniel Rey is an Americana/Alt-Country Singer/Songwriter from Milwaukee, WI living in Chicago. He is well known as founding member, bassist, and songwriter for the long-time popular Milwaukee band The Gufs.
Wire & Nail is a Rock N Roll band from Milwaukee, Wisconsin. Wire & Nail formed in early 2017, when members of multiple Milwaukee bands bonded over their love of Outlaw Country and Classic American Rock N Roll. Like many of their influences, Wire and Nail strive to write and perform music that is genuine, enjoyable and unapologetic. They released their self titled EP in the Summer of 2017, which can be found everywhere music is sold or streamed. Wire & Nail is Phil Bregant, JT Gylland, Ryan Moran, and Cass Borgardt.
DIRTY GREEN (Chicago) is authentic heart-wailing, folkin' punktry music. Open your ears and ya just might hear: a lonesome ballad or a blue-collar rant, a pseudo-rockabilly romp, a bar room hobo jingle or a good ol' barn-burner. DIRTY GREEN don't grow on trees—-so come join in the romp while the gettins' good! Vocal/Guitar: Aaron Mitchell Lead Guitar/ lapsteel: Dennis Kardys Drums/percussion: Dean Radzik Upright Bass: Maggie Dahlberg and vocals
For more than a decade, Joe Crockett served as the unmistakable voice and bandleader of locally-lauded folk band The Championship. At the tail end of that time, though, the gaps between shows grew wider as Crockett's counterparts grew busier, leaving the troubadour to sparingly play stripped-down versions of the band's vast catalog in intimate solo sets. With The Championship's progress all but halted, Crockett decided to pile his artistic aspirations into a new creative vessel with a new cast of collaborators.
That project, Rx Drugs, found Crockett fronting a full-fledged new band that features a solid group of musicians with impressive musical résumés, boasting members of Dashboard Confessional, Hugh Bob & The Hustle, Trapper Schoepp And The Shades, and The Championship.
Doors at 7pm, show at 8pm, $10 Cover
Excited to announce that I'll be opening for Oh Boy Recording artist, Emily Scott Robinson at Milwaukee's one and only Shank Hall. Hope you can join us for a night of great music!
$20
Burn the Barn Record Release Show.
Hope you can join us for a early evening show. Doors at 5pm showtime at 5:30pm.
$12 (21 and over)
Join us for the "First Night" of live music back at Milwaukees Legendary Shank Hall .
We are excited to bring a summer of porch concerts to the Lakeview and Roscoe Village communities! PorchFest features local musicians performing on front porches within our neighborhood boundaries throughout the afternoon. PorchJams Series is a series of concerts taking place on a different porch each week in Lakeview or Roscoe Village with two local musicians performing at each concert. Check out the dates for this year's PorchFest events and our new PorchJams Series.
Whiskey & Cheap Beer Drinkers of the World Unite. Daniel Rey Chicago Debut with local Brian McGrath. Show from 9:00-11:30. Limited Capacity.